2018/05/07 published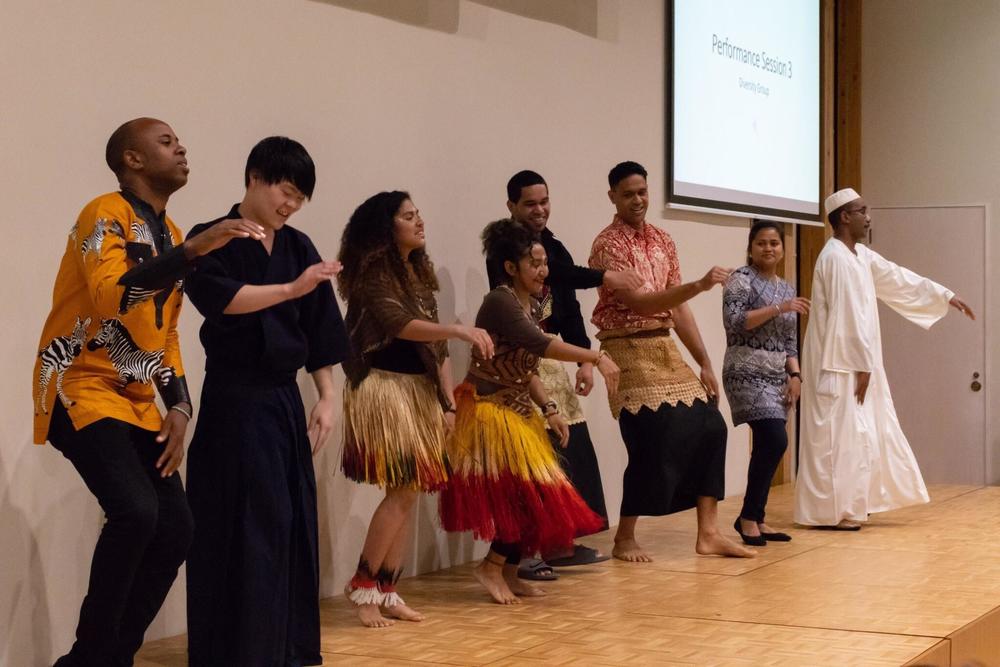 ↑Students from various countries dancing at the party
On April 18, 2018, a welcome party was held for all of the international students at the University of Miyazaki. The lively event was also attended by Japanese students, UoM faculty members and staff, and members of the local international community. Over 300 people in total took part, including around 40 new international students who enrolled from the spring 2018 semester.
The President of UoM, Dr. Tsuyomu Ikenoue, delivered a welcoming address and also gave the "kampai" speech. This was followed by various musical and dance performances, a bingo game, and other events, along with an assortment of food and drinks, including sushi and Halal dishes. The party was a great opportunity for international students to interact with other students and professors and also make connections with other members of the community.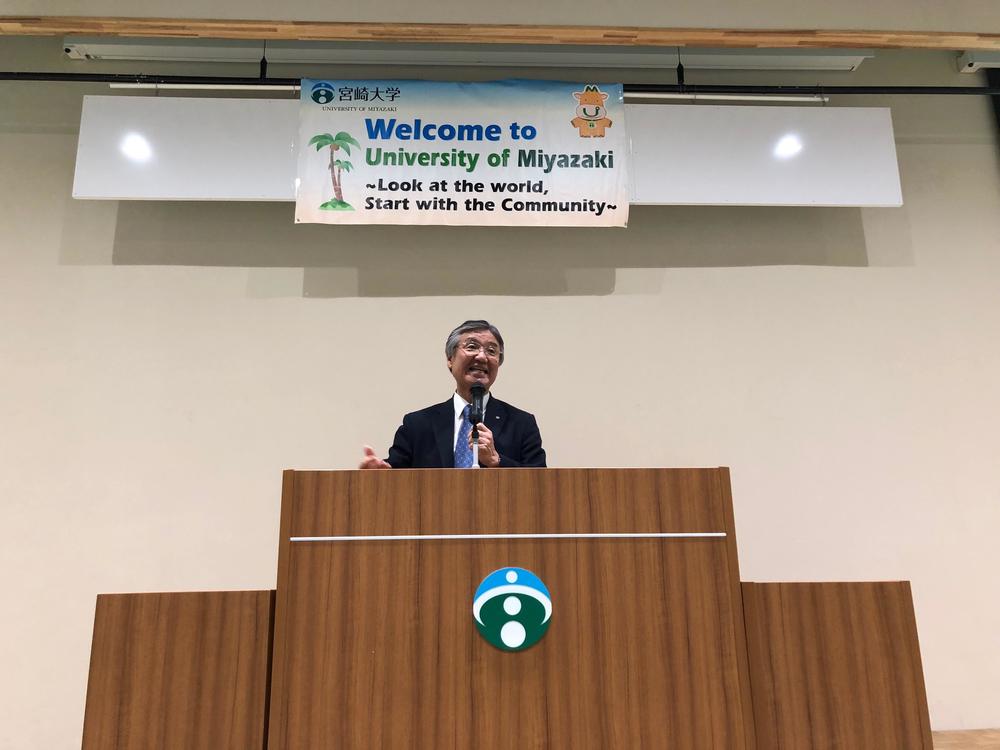 ↑President Ikenoue welcoming everyone to the party.
↑A musical performance by Indonesian students.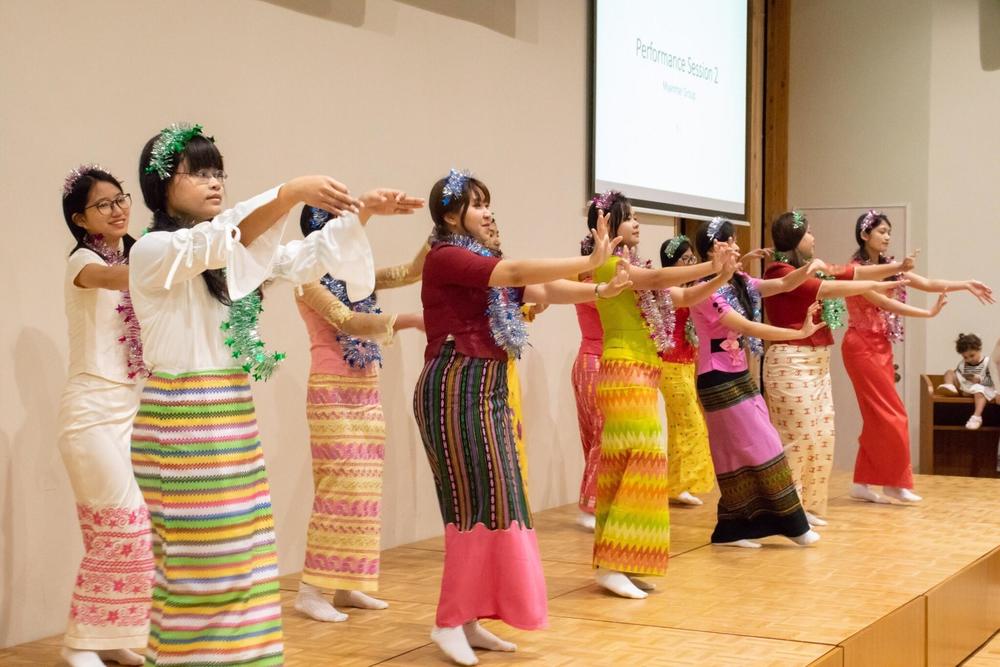 ↑Myanmar students perform a traditional dance.