2021/01/08 published
Posted on January 08, 2021
Japan has permitted international students to enter, starting from October 1, 2020 and our university as well resumed its acceptance of international students.
Starting from the end of November to the beginning of December, a total of 13 new international students from five countries including Thailand, Indonesia, and Myanmar arrived in Japan. Upon entering the country, they stayed at hotels around Narita Airport for 14 days in accordance with Japan's national guidelines.
The University of Miyazaki has shipped a "MIYADAI HINATA BOX" to all international students as one of the measures to provide psychological support so that international students do not feel abandoned or anxious during this isolating period.
Until now, international students were able to come to Miyazaki to start their newfound student life right after they entered the country. At this time, however, they have to self-isolate in their hotel rooms for 14 days. UoM has come up with the unique idea hoping to make the transition period as enjoyable as possible for them.
Miyazaki Prefecture has coined itself as being "Nippon no Hinata (literally translated as "Sunny place of Japan") and is spreading its appeal. The gift was named "MIYADAI HINATA BOX" with the hope that its charm will attract international students and they can feel the warmth from the box as if they were in the warm sun themselves.
"MIYADAI HINATA BOX" sent to international students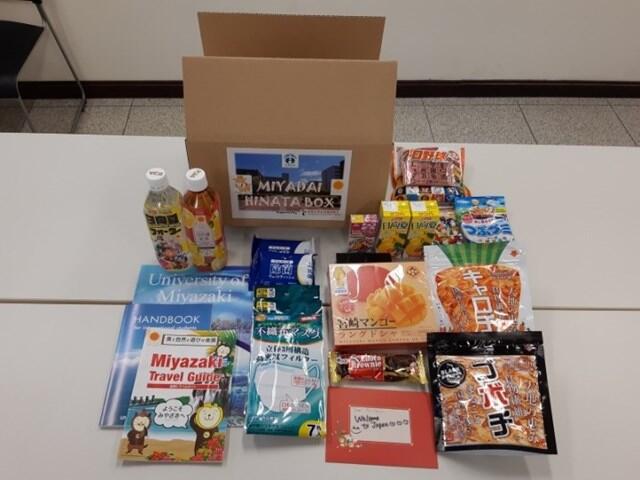 Inside the box
The box contains a guidebook of life in Miyazaki, booklets with an overview of the university and a handbook for international students. It also includes sweets and juices, which are made from Miyazaki specialty fruits such as mangoes and hyuganatsu (citrus tamuranas).
All of these foods were provided free of charge by the University of Miyazaki Lifestyle Cooperative, which supported the purpose of the MIYADAI HINATA BOX.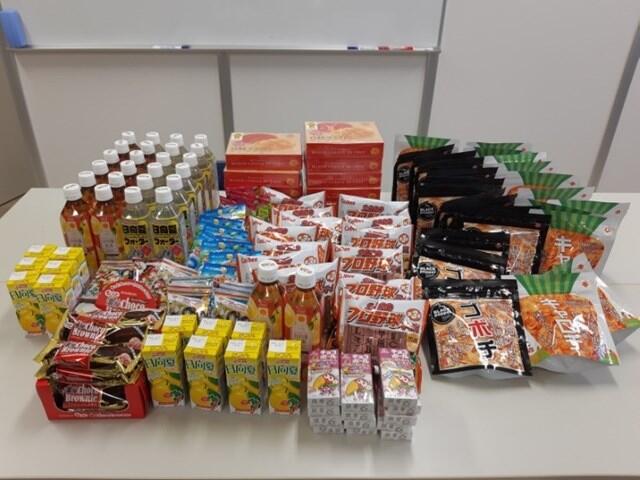 Foods provided free by The University of Miyazaki Lifestyle Cooperative
The Japanese tutors of the university, who take care of the international students, have put their handwritten letters in the box. Some tutors went even further and arranged sweets on their own accord, while others supported an international student who brought his wife and two children by providing a gift to each member of the family.
We have gotten some of the messages from those who received their boxes with surprised delight,
"I feel happy to receive a handwritten letter and sweets from Miyazaki."
"The gift made me looking forward to going to Miyazaki more."
"It gave me a lot of encouragement to get through the rest of the quarantine period."
In view of the COVID-19 related issues, the University of Miyazaki will continue its support for the international students.